The ALAViDA TRAiL is your one-stop-shop to a life where you're in control of your relationship with substances - no matter if you're just curious, or facing mild, moderate or severe challenges. You can access ALAViDA directly from your smartphone. No awkward conversations, no shame and 100% confidential.
Learn through self-guided resources, or message and meet coaches, therapists and physicians who deliver a personalized program proven to reduce substance use. All supported by a wide range of digital resources – from journaling to activities that help you reach your goals. Along the way, master vital coping skills to manage depression, anxiety and difficult emotions.
Wondering if you're #dry-curious? Take this quick, confidential quiz, and (for a limited time) get a free coffee. If you decide you want to change your relationship with a substance, the ALAViDA TRAiL is here for you.
Image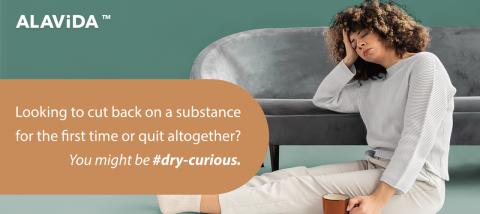 Tagged
HR Network News

Healthy UBC
---