With the release of the 2022 Staff Pension Plan Annual Report, the Pensions team has a range of ways to learn more about your Staff Pension Plan.

Register for the Staff Pension Plan Annual plan update 
UBC Staff Pension Plan (SPP) Members are invited to attend an online presentation with an annual Plan update on Wednesday, June 14 at 11 am. This update will include a 30-minute presentation by Derrick Johnstone, Executive Director, Pensions, followed by a Q&A period. Registration is required in advance.

Read the detailed Staff Pension Plan 2022 Annual Report
We also encourage you to have a look at the SPP 2022 Annual Report and learn more about the year's highlights, including membership and financial statistics, Plan governance and risk management, and investment performance.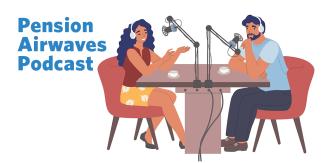 Hear about the plan on Pension Airwaves Podcast
Finally, you can have a listen to the latest Pension Airwaves podcast episode, Episode 12: Annual Plan Updates, which discusses both the SPP Annual Report and the SPP Update presentation. Derrick Johnstone, Executive Director, Pensions, discusses how these two great resources can help members stay updated on their pension plan.
Tagged
HR

Benefits FYI

HR Network News
---