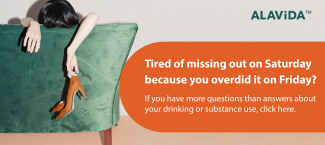 Substance use is part of many people's lives: 27% of your coworkers reported drinking or using a substance. 66% of them said they would like to reduce or quit1. 
That's where ALAViDA comes in.
Available for free for a limited time to faculty and staff at UBC, ALAViDA is on a mission to help people reduce their consumption, and regain control in their relationship with alcohol or substances. That process begins with a conversation with yourself. The following self-assessment is designed to help you determine what your relationship status with alcohol or a substance is, and what kind of help, if any, might be right for you. So answer honestly, and if you need us, we're here to help.
Take a break, answer the confidential self-assessment, and receive a Starbucks gift card*.
The ALAViDA TRAiL is 100% confidential and you can access it on any device. In as little as 5 minutes a day on the ALAViDA TRAiL app, become aware of your patterns, triggers, and how you cope. You set your goals and reach them with: 
Internet-based Cognitive-Behavioral (iCBT) modules
Resources available 24/72
A journal with consumption, mood and situation tracking
Asynchronous messaging with a therapist
Medical assessment with a board-certified addiction physician
Pharmacotherapy, if applicable3
A Virtual Companion to guide you along your TRAiL​​
Image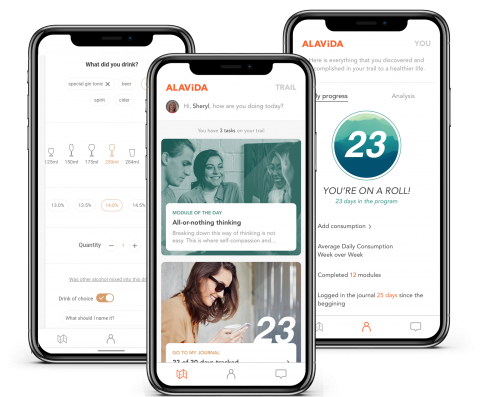 ---
* Gift voucher valid from September 15 to December 31, 2021 upon quiz completion with active UBC email address. Limited offer of one voucher per employee.
1 Source: ALAViDA data collected between March 2021 and September 2021.
2 Access to specialized content library at any time
3 Determined by a licensed physician.
Services are provided solely by ALAViDA. Your personal information will not be shared with UBC.
 
Tagged
Benefits FYI

HR Network News
---