Now that we're returning back to our in-person work and learning environments, here's a list of some of our favourite places to walk around UBC's beautiful campuses.
Point Grey Campus
Pacific Spirit Park
This park boasts plenty of trails that are easily accessible from UBC. Some trails range from 20 minutes to 3 hours to complete. The trails generally have minimal elevation gain and a walk through nature in this park is a great way to take a break after your workday! Check out some trails here!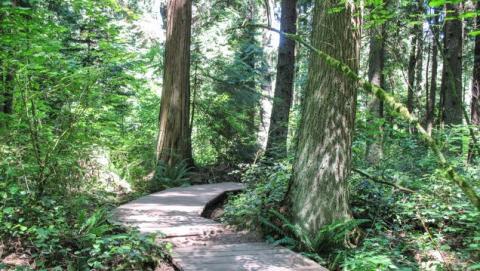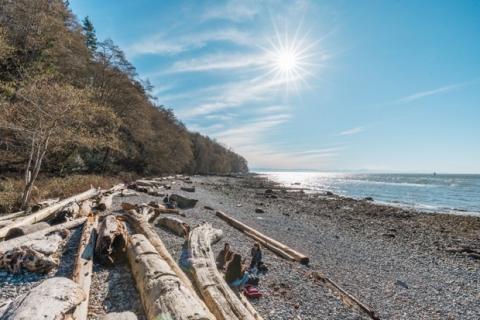 Tower Beach
On the north end of campus, this is a great walk to check out when the weather is nice and a lesser-known spot to watch sunsets. Check out the Tower Beach trail here.
UBC Botanical Garden
UBC's Botanical Garden is located on the southwest portion of campus. The different types of flowers and other plants in the Nitobe Garden make for an enjoyable afternoon stroll. You can also consider trying the Greenheart Treewalk to appreciate the forest canopy.
Museum of Anthropology
Filled with rich history of different cultures and peoples, a walk around the Museum of Anthropology will have beautiful views of nature. Check out directions on how to get there here.
Cecil Green House
Cecil Green House is one of UBC's hidden gems! Overlooking the Straight of Georgia with panoramic views of the North Shore mountains, the views to be had are well worth the walk. Walking directions from the nest can be found here.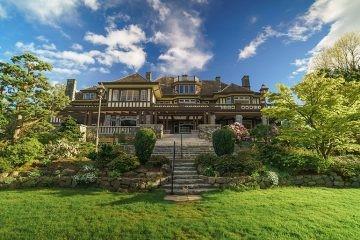 Okanagan Campus
Pine Loop
A 1.7 km that goes through the woods of the western part of campus. This rugged trail allows access to Quail Ridge, and links to other trails surrounding Robert Lake. The Pine Loop trail is great for an afternoon stroll in the woods or for some bird watching.
Snowberry Loop
1.55 km in length, this paved path connects the Engineering, Management and Education (EME) building and other campus buildings together. It also gives spectacular views of the country community Ellison across the valley. Good way to stretch your legs, clear your mind and enjoy the beautiful surrounding landscape.
The Old Pond Trail
The Old Pond Trail is a great quick break from campus. Just under 1 km, this loop around the Pond allows walkers to be immersed in a forest setting, while staying near the campus core. Along this trail are the Learning Garden, University House, and Fire Pit.
Juniper Trail
This 1 km trail serves as a connection between the Snowberry Loop and the Pine Trail. The Juniper trail links the Okanagan campus to Aberdeen Hall, and is becoming utilized more as the development grows.
You can check out these trails and their respective details here.
Take the next step
Please feel free to adapt these walks to your comfort levels and abilities! Looking for a guided walk around campus where you can check out a new route, meet new people, and have some fun? The Move U Crew will be offering Wellbeing Walks this fall including a puppy walk, campus tour, and a scavenger hunt. Check out our Wellbeing Walk webpage for more details and stay tuned for registration in the fall. Happy moving!
Tagged
HR Network News

Healthy UBC
---