By Diane Orba
Summer is officially here, and with the province-wide restrictions easing, there is no better way to celebrate than by going outdoors and staying active with some friends! 
Here are some top tips from the UBC Recreation team to get moving with people in your community!
1. Go on a Hike
Hiking is a great way to soak up some sun with friends while staying socially distant from other groups of people. It is a great cardio workout, and you can choose the difficulty level by picking one of British Columbia's many hiking trails through this stunning part of the world.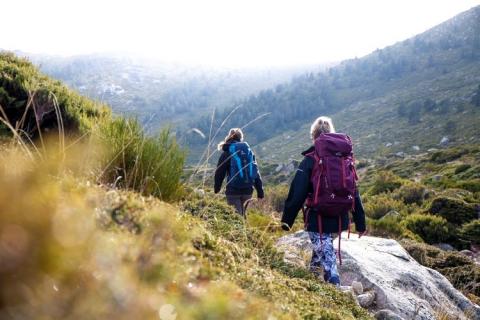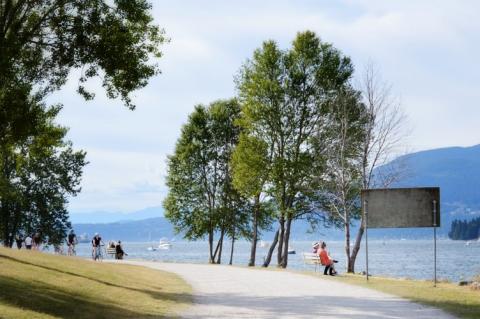 2. Walk with a View
If hiking is not your jam, walking outside with friends can be just as fun and beneficial for your health! There are so many popular outdoor destinations in Vancouver and some amazing walks on campus. If you are not in Vancouver, challenge yourself by finding nature trails near you and invite your friends to explore some green spaces together.
3. Try Some Water Activities
With the summer heat, cool down with some water activities like kayaking, canoeing, boating, sailing, or just simply outdoor swimming with friends! There are many beaches and lakes where you can rent some equipment and enjoy the blue space instead of the green space.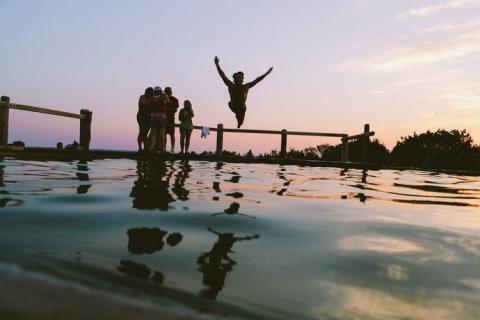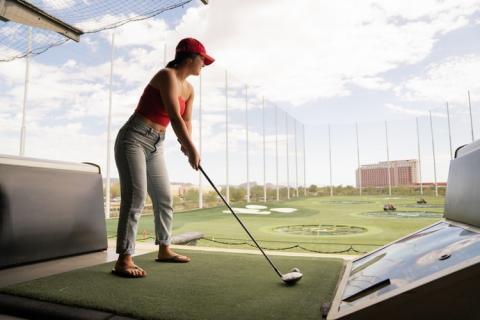 4. Go Golfing (Beginner-friendly)
You may have seen some people on Facebook or Instagram tee* up this suggestion already: that's right, we are talking about playing golf! If those videos on the socials got you interested, try going to a driving range with your friends! It's a terrific place to practice your golf swing and it's a fun recreational activity.
 *sorry about that golf pun, we couldn't help ourselves!
5. Play Some Outdoor Summer Sports & Games
Whether you're at the beach, a park, or in your backyard, outdoor sports and games will surely bring the fun to your gathering. Popular activities include (beach) volleyball, ultimate frisbee, and (beach) football.
What are you waiting for? Call some friends and invite them out for a good time!
For more ways to stay active, visit UBC Recreation's Active at Home page
---