We have exhausted our Thrive Grants for 2022! But you can still take part in our month-long mental health campaign, take a look at the Thrive Calendar for all the upcoming events!
So, you want to run an event during Thrive to help your community create connections and better understand mental health, but you aren't sure where to start?
Here are a few examples of some standout events that were funded by Thrive Grants.
Event: Reflect & Connect
Program lead: The Association of Population and Public Health Students
The Association of Population and Public Health Students' (TAPPHS) Health and Wellness Committee hosted a free drop-in booth once per week during the month of November. We encouraged SPPH students/faculty/staff to grab some healthy snacks (Eating Well) and to discuss/contribute to mental health-related prompts on our wall of post-it notes (Saying Hi)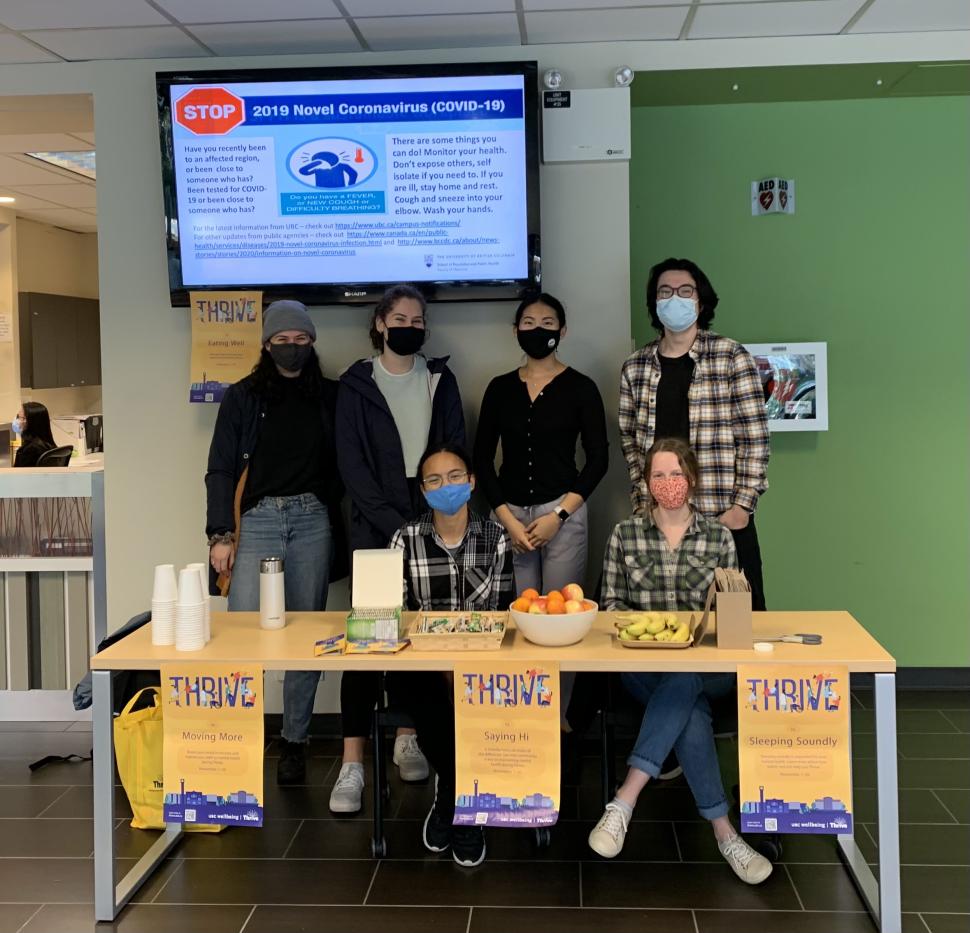 Event: Interactive Session and Dialogue on Mental Health for Indigenous Graduate Students
Program lead: Graduate and Postdoctoral Studies
This event, highlighting Indigenous Plants and Medicines -  – involved a cold and flu tea-making workshop with UBC medicine collective facilitator. The event supported thrive by offering offered a space to support good mental health and wellbeing. It also provided a space to safely talk about mental health, UBC and community resources, as well as connect Indigenous students, staff and faculty. We were able to promote saying hi, and eating well.
Event: Visualize to Thrive
Program lead: Vantage College 
"Visualize to Thrive" was a wellness event organized by Vantage College in collaboration with Residence Life, aimed at providing students with an immersive experience in guided imagery/visualization as a stress management tool.  The event also included a psycho-educative component, providing information on stress responses in the body and how the use of sensory grounding techniques can help manage elevated stress responses.  Students were provided with a 'starter kit' to begin building their grounding skills and resources.
Event:

Coffee Connections
Program lead: Office of Vice President, Research & Innovation
The VPRI is a portfolio of 21 units with approximately 250 staff which span both Vancouver and Okanagan campuses. Their Thrive event brought people together from different units with a randomly paired person for a relaxed and social coffee. This initiative built connections between units to foster increased social connections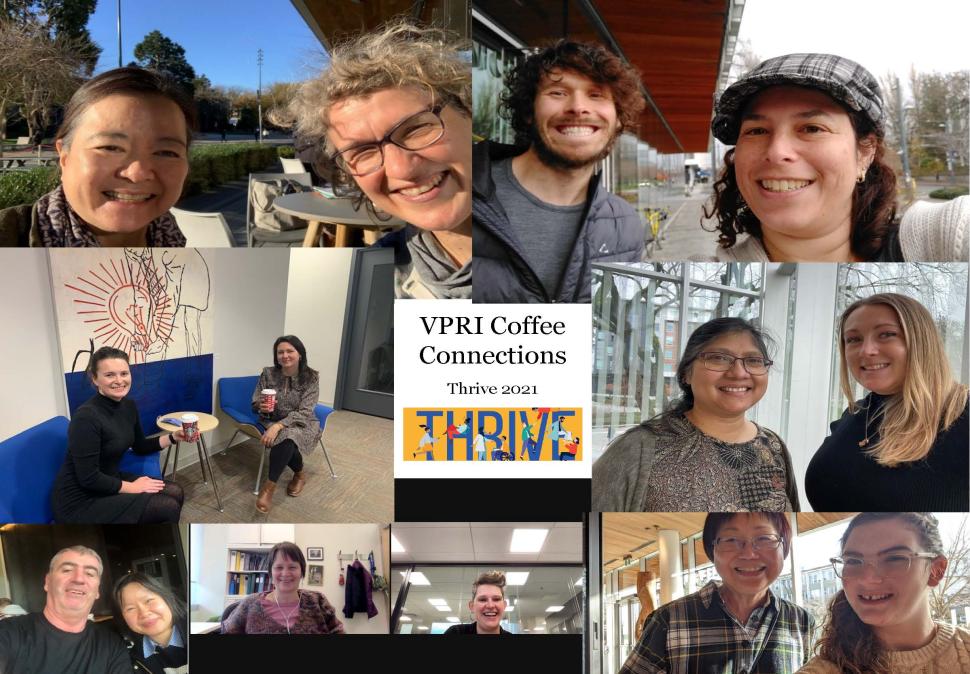 Event:

Reach-Out & Thrive Day
Program lead: Faculty of Education | Department of Educational & Counselling Psychology & Special Education The event consisted of a spin-the-wheel activity, which prompted participants to respond to questions about their mental health (i.e. how many hours of sleep do you need, questions regarding nutrition, where to find mental health support on campus, etc.).
And because this was in the Faculty of Education, naturally there were games related to mental health and social-emotional learning that participants could use when teaching students in K-12.
Tagged
HR

HR Network News

Healthy UBC
---