Image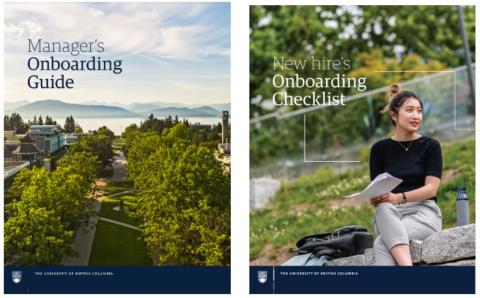 A helpful onboarding plan will be unique, and as a manager, you will best know what will be useful to your new hire to set them up for success.
To support local onboarding, the New employee checklist and orientation page features two new resources:
A new Manager's Onboarding Guide designed to be a starting point for your local onboarding plan and help guide your interactions with your new hire during their first weeks.

Additionally, managers are encouraged to review and customize the New Hire Onboarding Checklist template and provide this to your new hire on or prior to their first day. What is most relevant to your new hire may be based on their role, team, department/unit, work arrangement and so on.
To support new hires who may be searching for information online, there is now a generic onboarding checklist on the Your First Days page. We recommend managers still create a customized onboarding checklist by using the above noted template.
Please share this with your departments and units as a way to support local onboarding.
As this is a new resource, we welcome any feedback or recommendations you have to improve this resource workplace.orientations@ubc.ca.
---